Informed Citizen Initiative makes media literacy experts available around Montana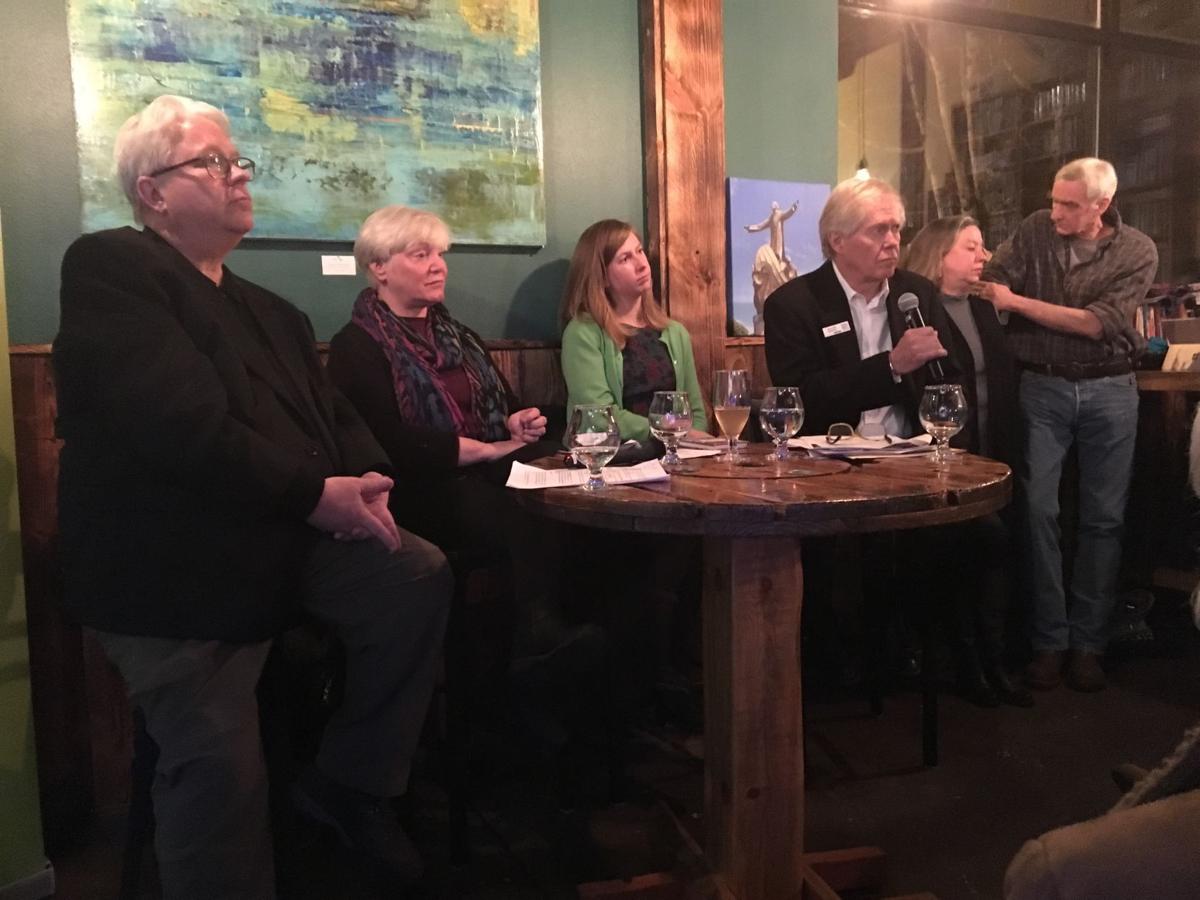 Like a movie trailer, last week's "Fake News in a Post-Truth Era" panel discussion at Imagine Nation Brewing previewed similar public gatherings throughout Montana in this coming year.
"We hope to encourage people to understand the difference between disagreeing with a position and labeling it 'fake news,' " Humanities Montana Director Kim Anderson said. "Last week was a trial run, and the response has been great. We had been promoting the event on our Facebook page, and now we're getting messages from all over the state asking 'Can we get this in our community?' "
Last Thursday's panel featured University of Montana journalism professor Dennis Swibold, Mansfield Library web services librarian Jaci Wilkinson and Missoulian editor Kathy Best taking questions from both the live audience and online viewers about press ethics, disinformation campaigns, and how to research the validity of controversial claims.
Noting that President Donald Trump had accused news outlets of "fake news" at least 1,700 times in the past year, panel moderator and retired UM Broadcast Media Center Director William Marcus said both the public and the press need to hold those in power accountable.
"There seems to be an effort to discredit the news," Marcus said. "People need to know how to combat those efforts."
Humanities Montana's speakers hope to seek out similar nontraditional venues. For the past 45 years, its Montana Conversations program has been sending experts to school classrooms, libraries and museums. Anderson said this year, the program would like to add community centers, coffee shops and similar popular gathering spots to the list.
"There's uniqueness of being here, so close to each other, to hear about something so important to the country," Imagine Nation co-owner Fernanda Krum said before the discussion started. The craft brewery alongside the Clark Fork River has a dual mission as a community center.
In addition to the topic of "fake news," the Informed Citizen Initiative has speakers available to talk about the history of journalism in the United States, journalism in Native American communities, environmental coverage, and the difference between regular and investigative reporting.
Humanities Montana landed enough grant funding to expand its journalism outreach program with an Informed Citizen Initiative that can visit any classroom or public space for a day. The new topics explore the relationship of journalism and democracy.
Anderson said the new offerings came together through a funding partnership including the Andrew Mellon Foundation, Pulitzer Prize Organization and the Federation of State Humanities Councils. Complete details and applications should be released in the first week of February.
For more information on the Informed Citizen Initiative and other topics Humanities Montana can explore, check out its website at HumanitiesMontana.org